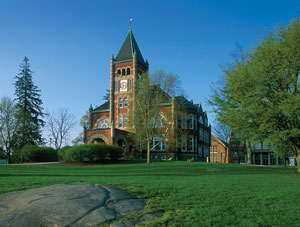 University Community Scholarship Fund – Celebrating 23 Years!
To: Members of the University Community

From: University Community Scholarship Awards Committee

Date: March 2022

Re: Call for University Community Scholarship Nominations/Applications
Through generous donations from members of our own UNH community, the 23rd University Community Scholarship will be awarded this coming May. This year's award is approximately $5,820. The size of the endowment that supports the scholarship is now $163,333. We can all take pride in how successful we have been in building this endowment.
This scholarship, which reflects the commitment and dedication of all members of the university community, will be awarded to UNH-Durham, UNH-Manchester students. The student must be an undergraduate in the 2022-2023 academic year. This is your opportunity to nominate a deserving student or, if you are a student, apply for the scholarship award.
The application is available here. Please fill it out carefully, and note the deadlines and instructions. The application is due at 2 p.m., Thursday, April 14, 2022.
Awards are based on academic merit and community involvement. The selection committee is particularly interested in community involvement beyond paid employment and efforts on behalf of academic requirements. The award may be renewed for up to four years, however, the student must re-apply each year. Award amounts will be determined by the selection committee which consists of a faculty member, a PAT staff member, an Operating Staff member, an Extension Educator and a Principal Administrator.
Once again, our sincere thanks to all members of the University community who committed their time, energy, and financial resources in support of this scholarship effort. We continue to strive toward our goal of 100 percent participation from members of the university community.
If you would like to make a gift to the Fund, it's not too late! You may send your gift via campus or U.S. mail to the University Community Scholarship Fund, c/o UNH Foundation, Elliott Alumni Center, 9 Edgewood Road, Durham, NH, 03824-1987.
Please note this scholarship is awarded annually. The new application form becomes available in early-mid March each year, and is typically due in mid-April. If you don't see the current application form, please check back in March.
Questions may be directed to Scholarship Selection Committee Chair, Jessica Michelsen at jessica.michelsen@unh.edu.